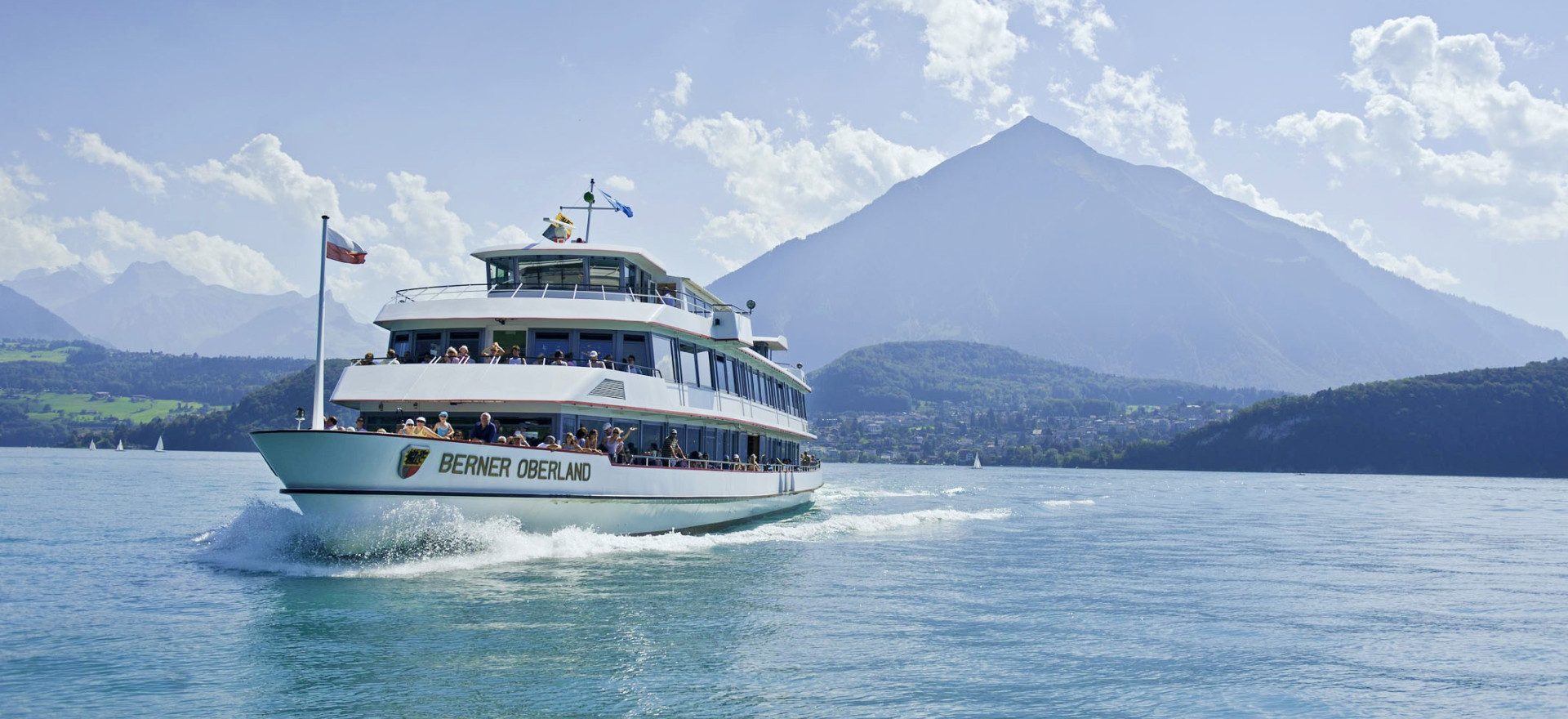 Motor vessel «Berner Oberland»
The modern motor boat with cruiseliner flair is ideal for top-class events: parties, concerts, presentations, lectures, banquets and large-scale events can be orchestrated in a convincing manner.

The large atrium with gallery offers space for a beautiful culinary buffet or even a small show stage. On the sun deck with lounge seating and cocktail bar, it is excellent to travel.